2017 Luxe Design Showcase "Setting the Table for Good Design"
Last Friday night I had the opportunity to be a part of the Indiana Design Center's 2017 Luxe Design Showcase "Setting the Table for Good Design" event. I had the chance to partner with Lori Lauer of Lori Lauer Designs to create a table top. We chose to focus on highlighting the 2017 colors of the year that are released each year by the Pantone Color Institute and several paint manufacturers.
The Pantone Color Institute's color of the year is Greenery which they describe as a "fresh and zesty yellow-green shade that evokes the first days of spring when nature's greens revive, restore and renew".

Many paint manufacturers also release their own colors of the year and their 2017 picks are: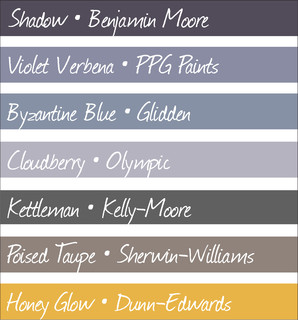 Image courtesy of Jennifer Ott Design San Francisco
Our tabletop design represented a table set for a small plate feast. The colors of the year on our table were represented in fabrics, florals, flatware, wine and champagne flutes and candle holders.

Byzantine Blue – Glidden
This is a blue but has it some gray in it as well. This is a very versatile color that I could see being used in many rooms of a home. Our table featured a great floral fabric that highlighted this color.
Cloudberry – Olympic
This is a light purple with gray in it that helps it to not come across as too pastel which helps it feel more sophisticated.
Honey Glow – Dunn-Edwards
This warm and happy color is so nice and inviting. We featured several different fabrics in this color as well as on the chair seat next to our table.
Kettleman – Kelly-Moore
This is a nice, dark gray that packs a lot of drama without feeling too sterile. Bits of this color in a room can carry your eye across the room to help create a nice flow.
Poised Taupe – Sherwin-Williams
Taupe can sometimes be seen as boring but this version is warm and is one of those colors that would go with everything! Our table had a great tiered, wooden stand that we felt represented this color perfectly.
Shadow – Benjamin Moore
This elegant, deep, dramatic grape/purple would make a powder room exquisite! The floral arrangements on our table featured some beautiful flowers in this hue.
Violet Verbena – PPG Paints
Another hue of purple… but this time much lighter and brighter. The floral fabric and another lush fabric featured under the tiered stand helped represent this shade.
Each item of our table showed how versatile any color can be. With Spring just around the corner, I encourage you to think about your home and trying some new colors whether it be a wall color or even just new accessories. Sometimes small changes with some fresh colors can help you to love your space even more. And… at JB Designs we take pride in turning your house into the home of your dreams!